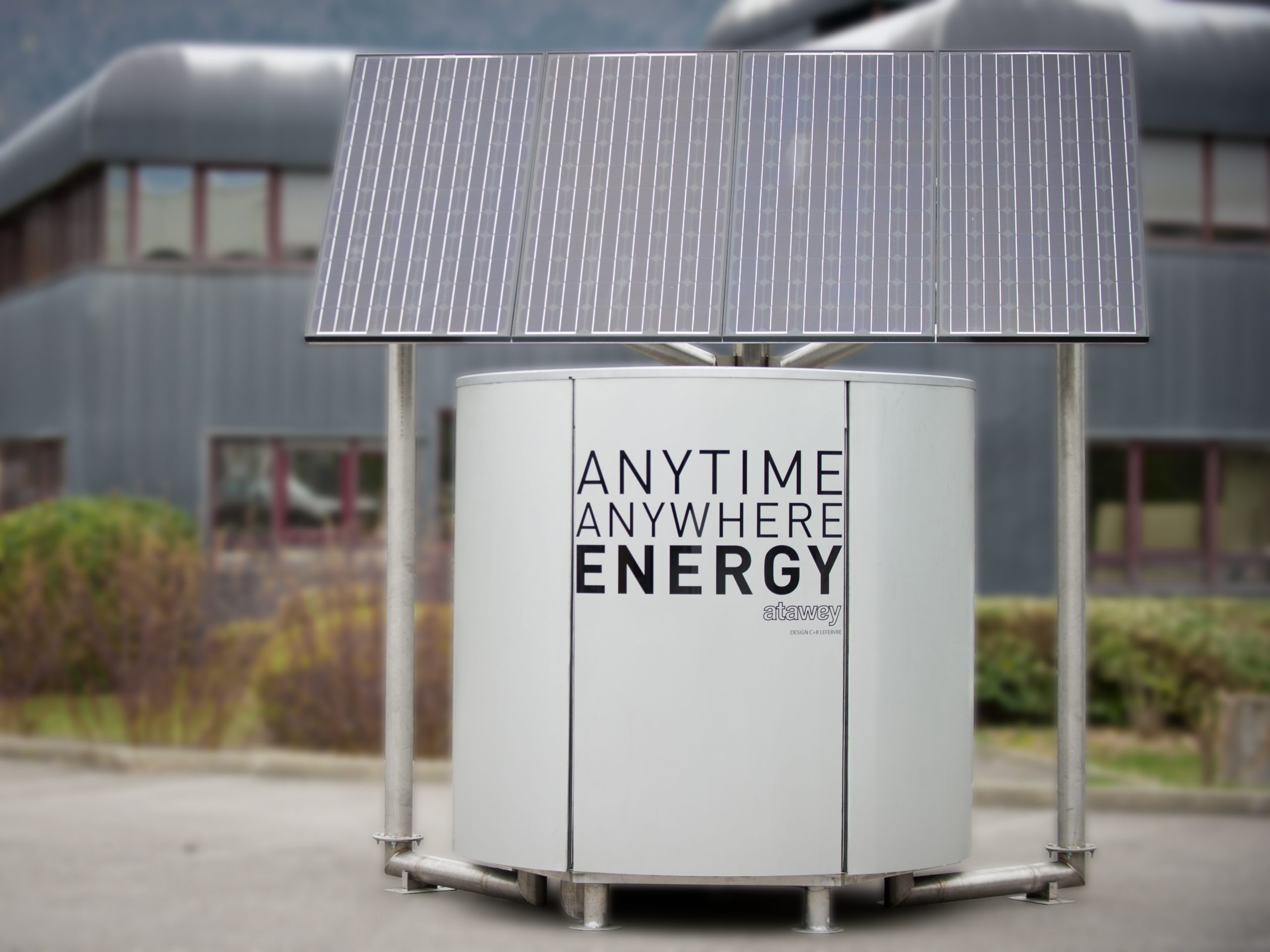 Exclusive partnership agreement between Atawey and McPhy Energy
ATAWEY and McPHY ENERGY join forces to provide the best energy autonomy solution destined to isolated sites.
At the heart of the agreement are McPHY ENERGY's solid hydrogen storage technologies which will be exclusively equipping the energy autonomy systems developed and commercialized by ATAWEY.
A strategic move for both partners
Thanks to this agreement, ATAWEY is going to be able to work with a reliable technology, adapted to high quantity and long term storage. On the other hand, McPHY ENERGY will benefit from ATAWEY's presence on the stationary energy autonomy.   This partnership will allow both firms to materialize their synergies and complementarity. They will also be in a position to reinforce their leading positions on the isolated sites market.
A win-win relationship
ATAWEY's stand-alone energy autonomy solutions will beneficiate from McPHY ENERGY's worldwide distribution network (who will be assuring the promotion of its products) and be promptly distributed internationally. McPHY ENERGY will make sure that its storage technologies are present on the stationary energy autonomy market, and therefore be in accordance with its hydrogen energy markets development strategy.
A system visible at the Bourget du Lac
ATAWEY's isolated site (housing) energy autonomy device will be installed in June on the National Solar Energy Institute, with the support of CEA's teams. The THEMIS project will see ATAWEY make is second installation later this year on a site related to the telecom market. ATAWEY is today in contact with French islands and refuges as well as different isolated sites internationally.
To learn more, download the press release below :
pr-atawey-partnership-mcphy.pdf
Photo credit: HobbyOne Photographe