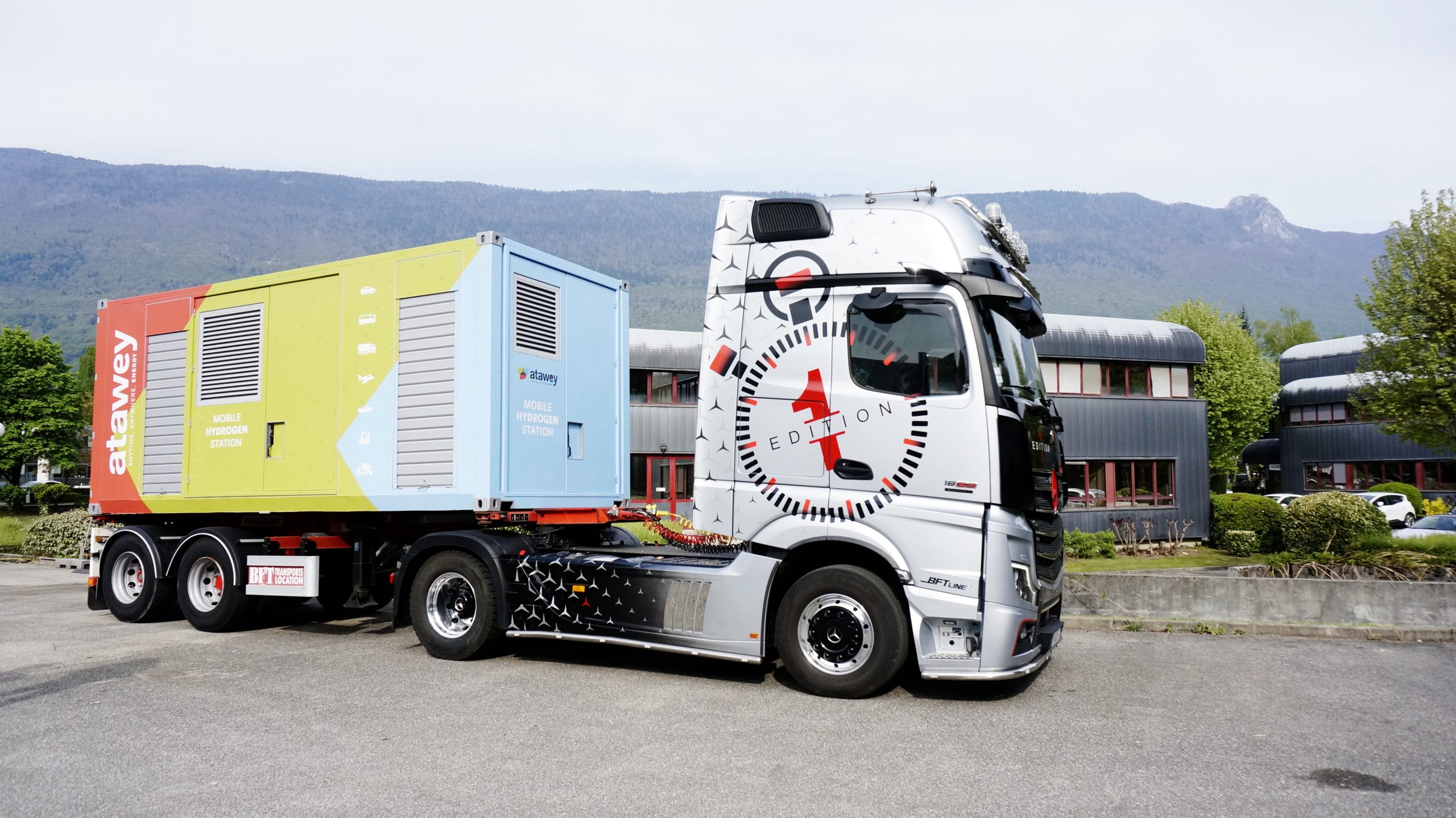 For temporary refueling needs
Mobile
RENTAL
Mobile stations meet the requirements of project owners who need their refueling solution to move with them. For vehicle tests, events, construction sites, needs are temporary. This is why we offer a mobile station for weekly, monthly or annual rental.
Rental with option to purchase
Compact
RENTAL
With the backing of our banking partner, we propose financing solutions for your start-up projects for compact stations. These financial solutions are broken down into 3 stages:
01
Payment of a deposit to reserve the station
02
Monthly rent including annual maintenance
03
Option to purchase at the end of the rental
Interested in our rental offers?
Are you looking for additional information on our rental offers? Would you like to learn more about terms and availability?