Hydrogen stations
From starting up to massification
RANGE
Atawey designs, manufactures, installs and maintains a wide range of small, medium and large capacity refueling stations
+100kg/d
Adapts to the growing demand of your fleet and its efficiency and availability requirements
40-150kg/d
For temporary uses such as breakdowns, transition, construction sites and tests, etc.
<100kg/d
Compact, easy to install and move, for a few light or heavy duty vehicles.
Green or carbon-free hydrogen
On-site production or external supply
SOURCE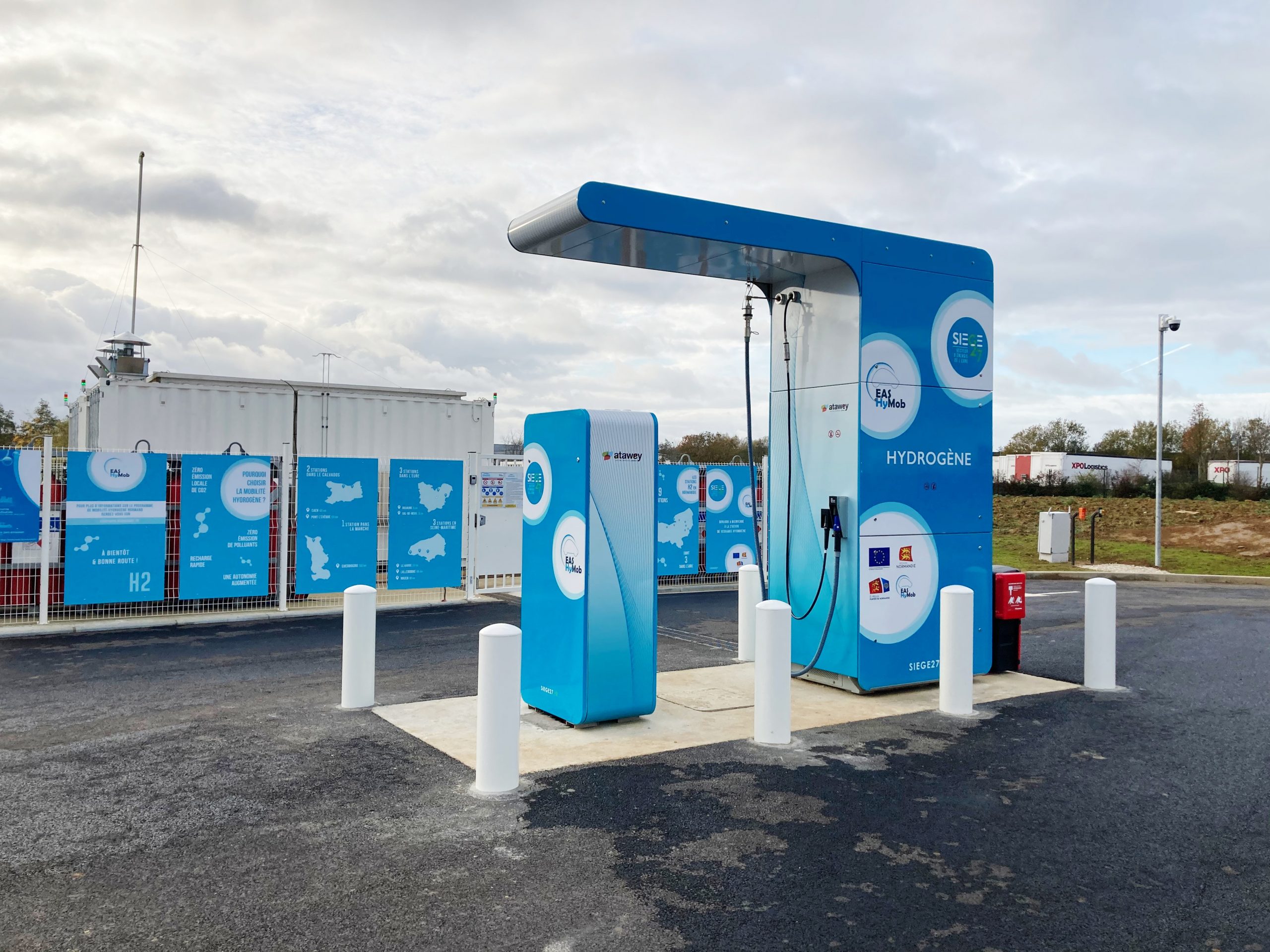 3 pressure standards
Maximum compatibility
VEHICULES
Our stations refuel all types of land, sea and rail vehicles at standard pressures of 300, 350 or 700 bar.

Installed stations
25 Atawey hydrogen stations
MAP
With 25 stations installed since 2016, Atawey benefits from several years of feedback on the operation and deployment of hydrogen stations.
Legend :

Production on site
Map is loading...
If you see this after your page is loaded completely, refresh the page