1kg/d to 100kg/d
Compact hydrogen station
SMALL CAPACITY
Compact stations are turnkey and all-in-one stations, able to deliver a maximum of 100 kg of hydrogen in one day and up to 60 kg daily. They fit into a single space : storage, compression, distribution and screen. They make it possible to start up ecosystems, to carry out pilot projects or to test new vehicles.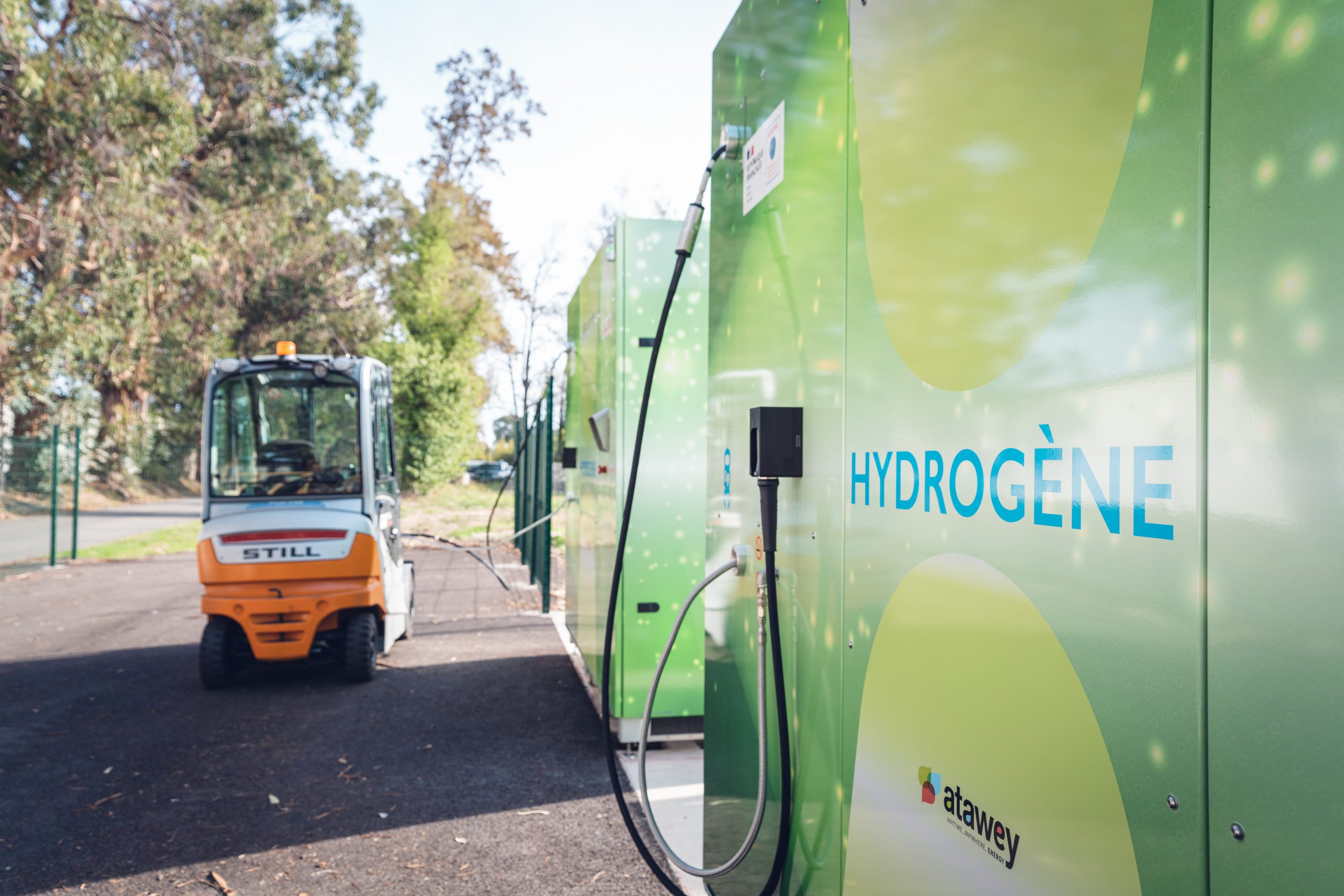 Simplified installation
With a minimum of 6m² of floor space, the construction work and paper work are simplified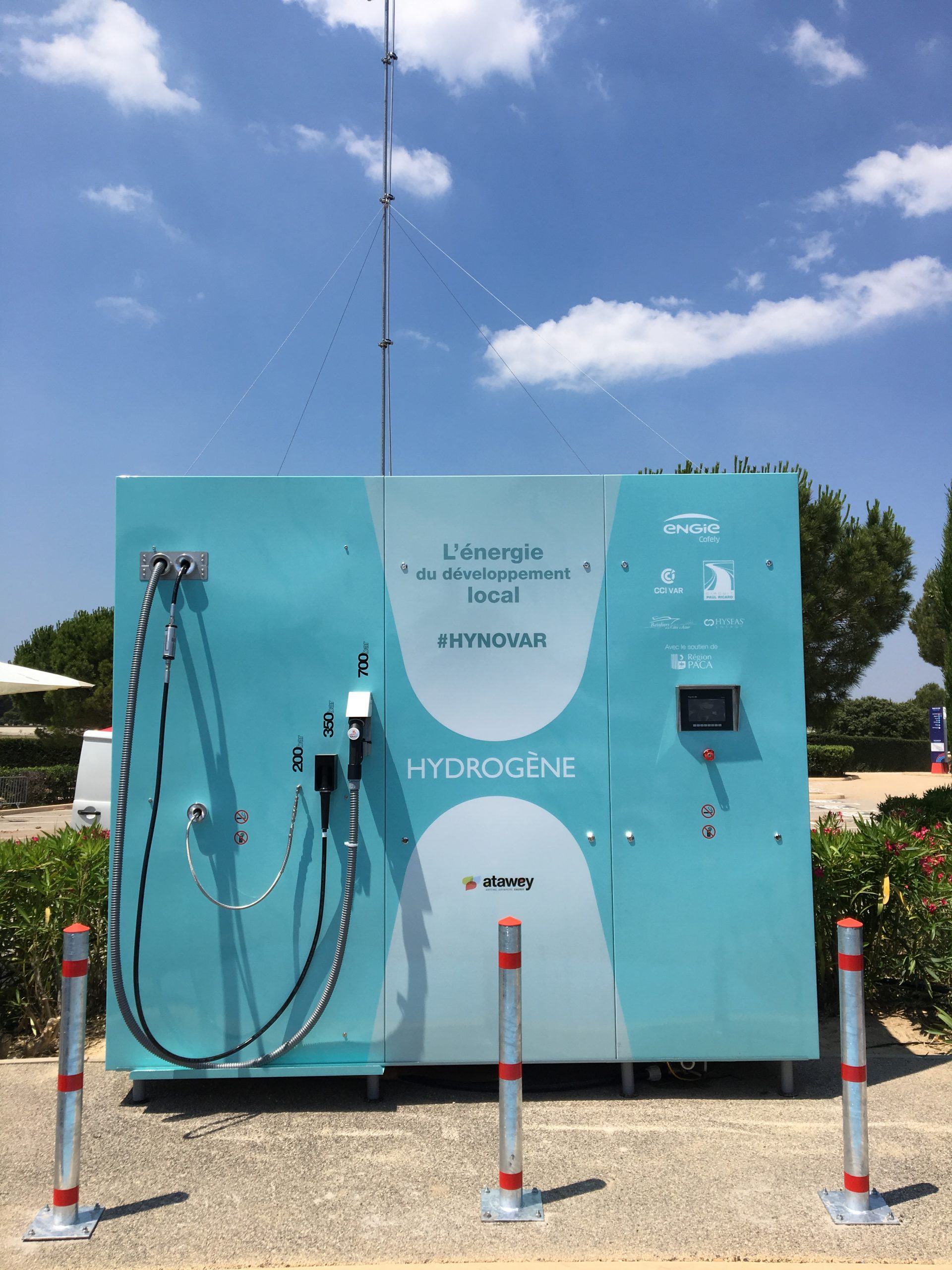 Multi-pressure
Single, double or triple pressure: 300, 350 or 700 bars, for light and heavy vehicles.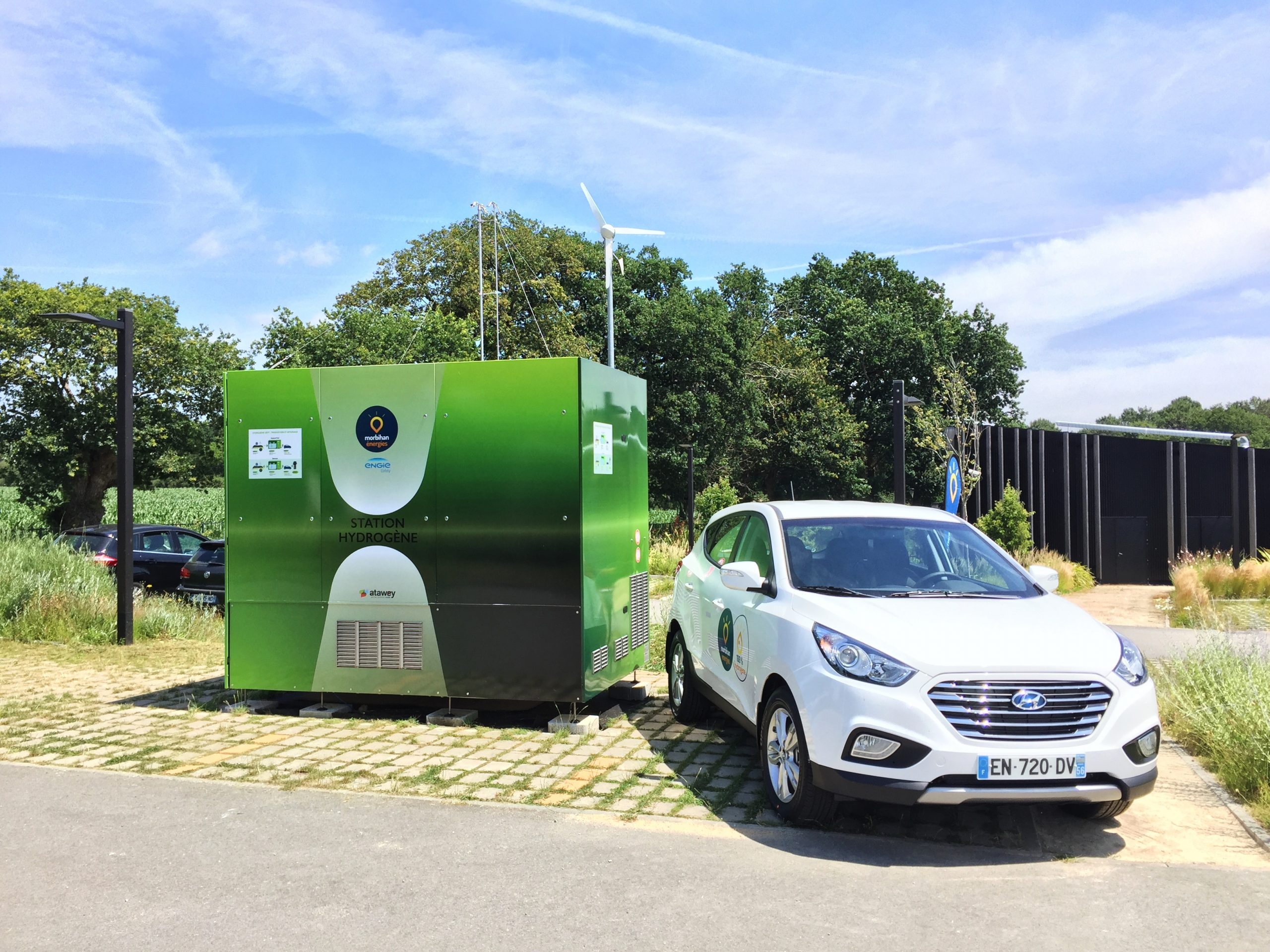 70,000km to 1,5M km per year
Up to 15 refills of light vehicles or 3 refills of heavy vehicles daily
Refueling of light vehicles
in accordance with CEP and SAEJ protocols for uncooled distribution
Weekly, monthly or yearly, to adapt to your project's duration
a compression, storage and dispensing module with touch screen
Green hydrogen production option
compact stations can include an electrolyzer for production of 500g to 2kg per day
Compact Stations
Technical Specifications
SPECS
Compact M
Compact S
Compact XS
Refuels light and heavy duty vehicles (up to 25kg)
350 uncooled communicating (700 bar T20 cooled option available in 2023)
Footprint: One 20ft container for compression, utilities, storage and distribution
Variable distribution capacity depending on the hydrogen source pressure, the type of vehicle and the frequency of distribution: from 30 kg daily for heavy vehicles up to a peak of 100 kg for light vehicles over one day.
Source tube trailers of 200 to 500 bar

Refuels light duty vehicles
300, 350 and 700 bar uncooled
Footprint: 6m² (2.9x1.8m)
Source electrolyzer or frames
Distribution capacity: 10kg/day
Production capacity: 2kg/day
For a fleet of light vehicles, up to 6 cars or 300,000 km/year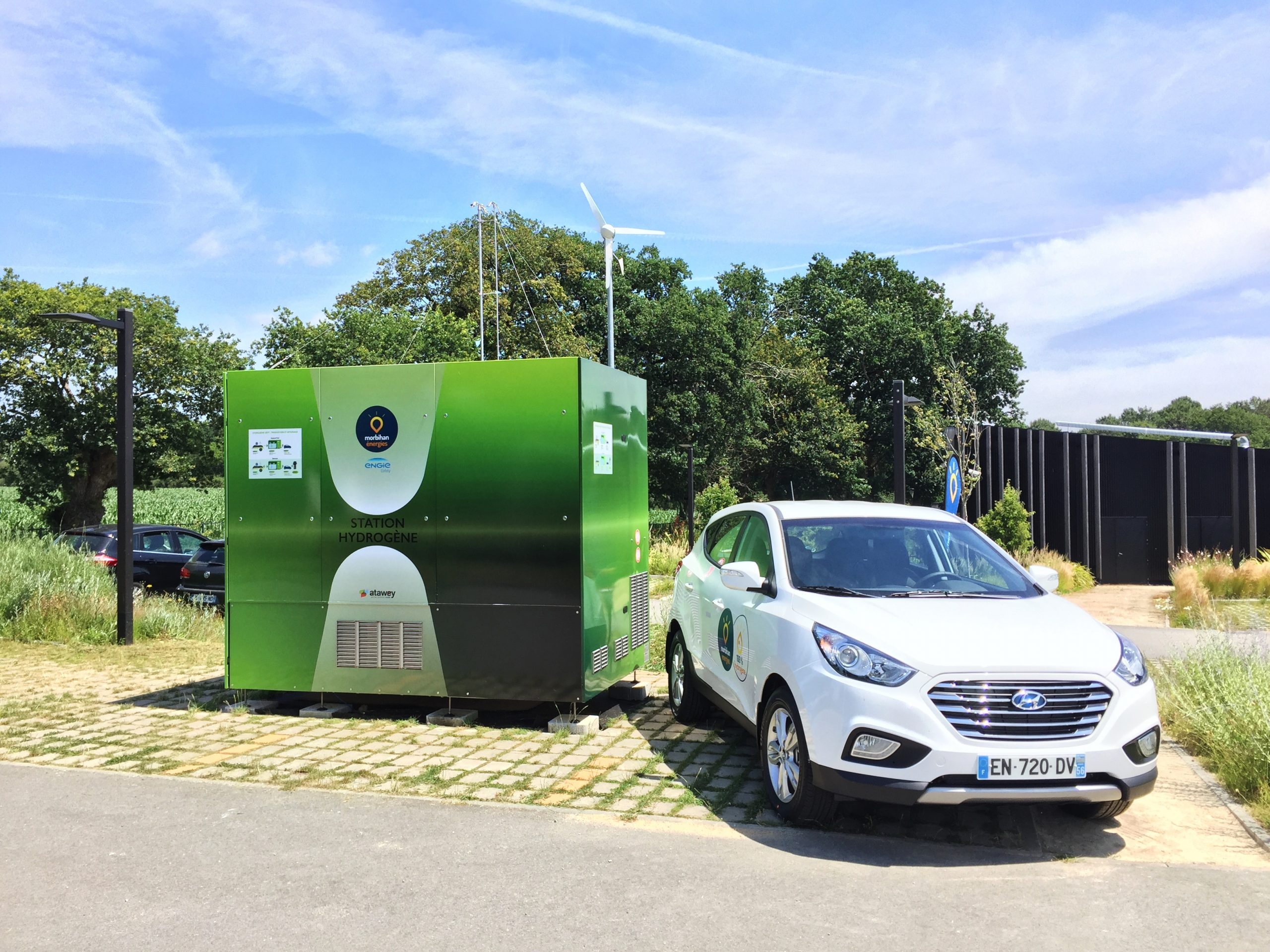 Refuels light duty vehicles
300 bar uncooled
Footprint: 6m² (2.9x1.8m)
Source electrolyzer or frames
Distribution capacity: 1kg/day
Production capacity: 0.5kg/day
For a fleet of hydrogen bikes
Are you looking for information on our different product lines? Want to learn more about how we work?
Soft mobility
Bike station
BICYCLE
To develop regional soft mobility, hydrogen-powered e-bikes have the advantage of considerable autonomy and a fast recharge. Our stations are compatible with the refueling of bikes at 300 bar. It takes 2 minutes to fill up for 150 km of autonomy.