40kg/d à 150kg/d
Mobile hydrogen station
MOBILE
Hydrogen anytime, anywhere. Designed for hydrogen vehicle tests and demonstrations, for temporary applications and to take over from fixed stations during maintenance, mobile stations go to customers to accelerate the deployment of hydrogen mobility for the refueling of buses, coaches, trucks and garbage trucks, etc.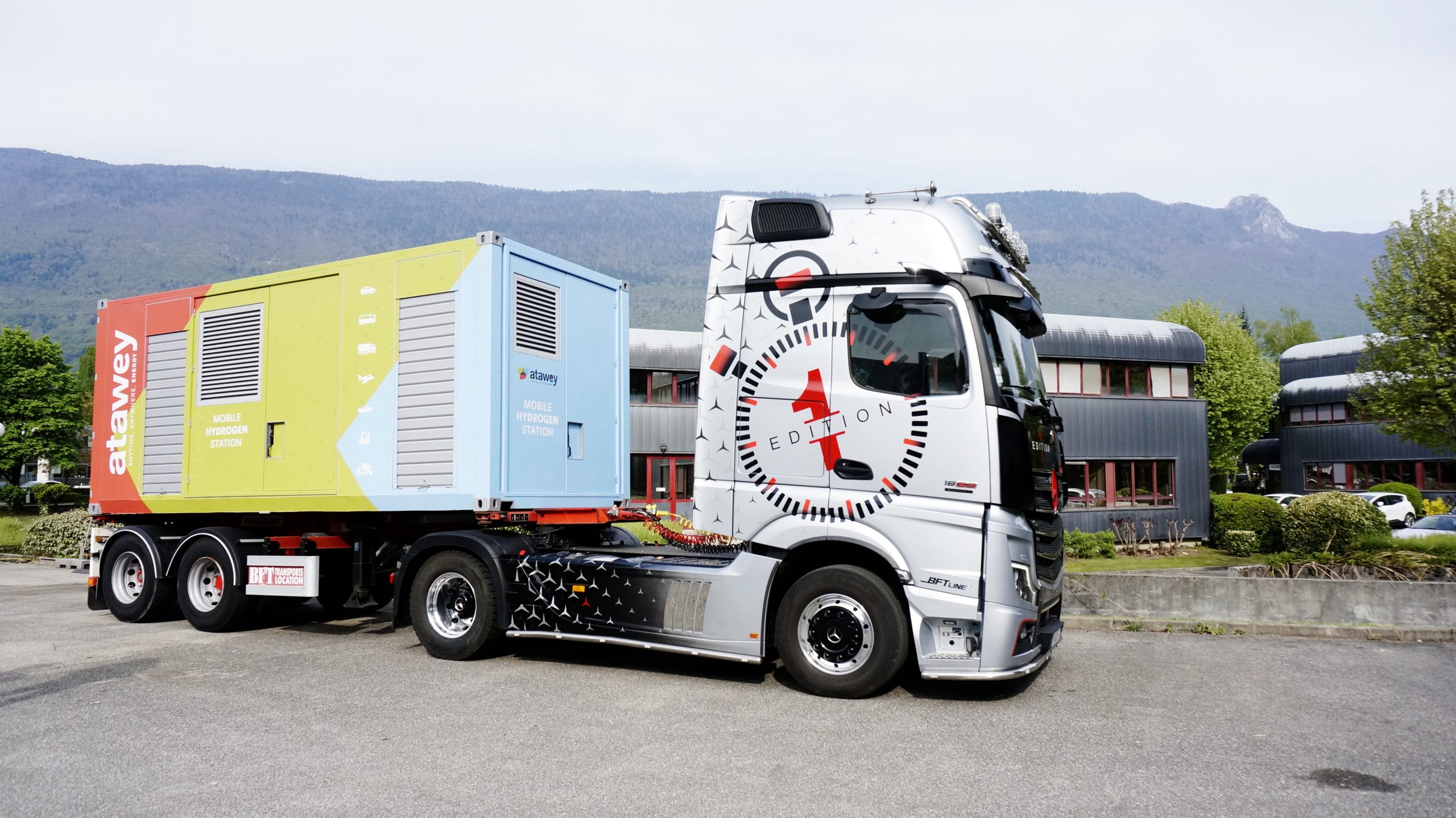 Set up in ½ day
Rapid installation and autonomous start-up by the operator, thanks to self-checking processes.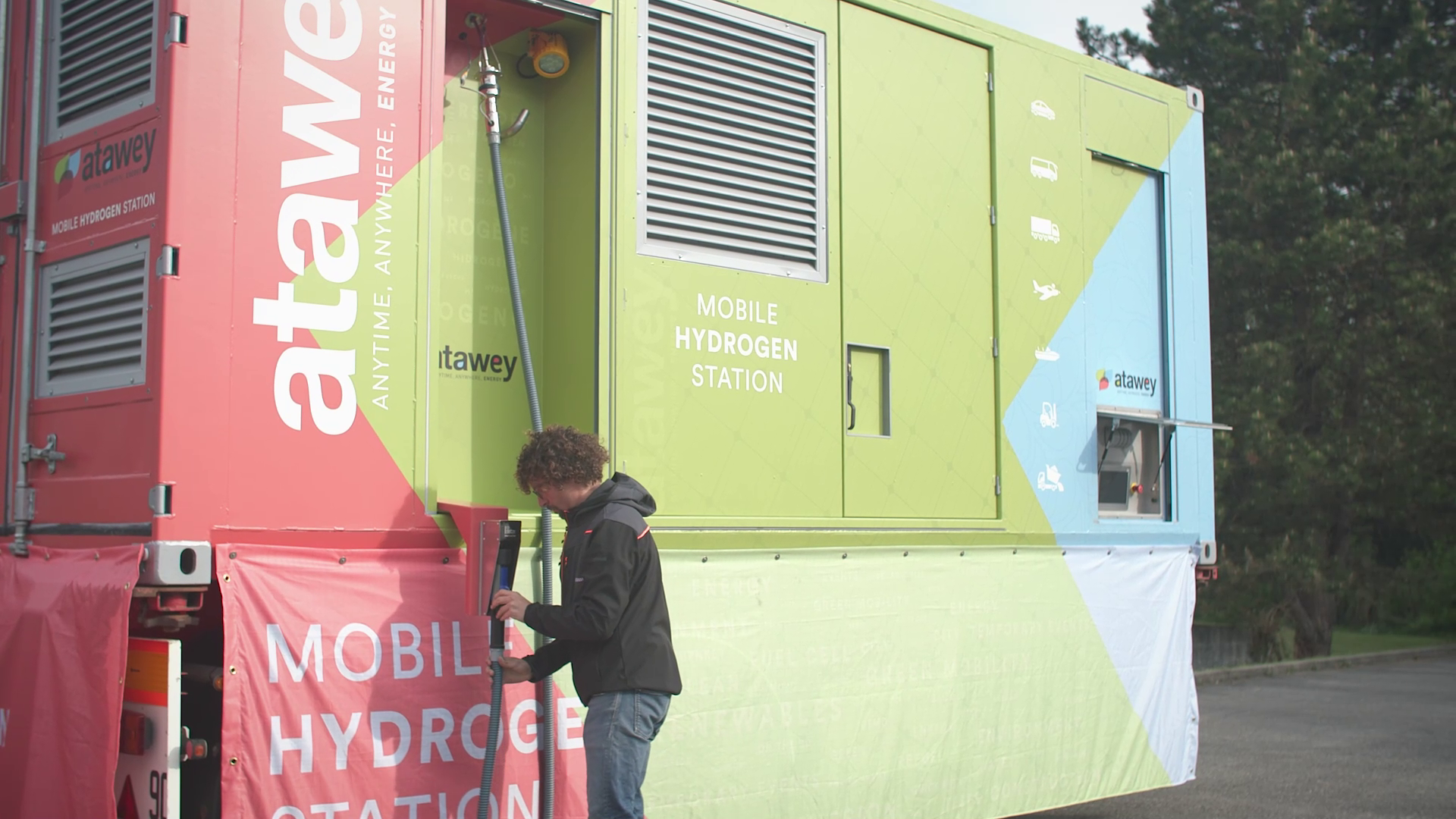 All-in-one station
Compression, storage and distribution in a 20-foot trailer-mounted unit, for easy set up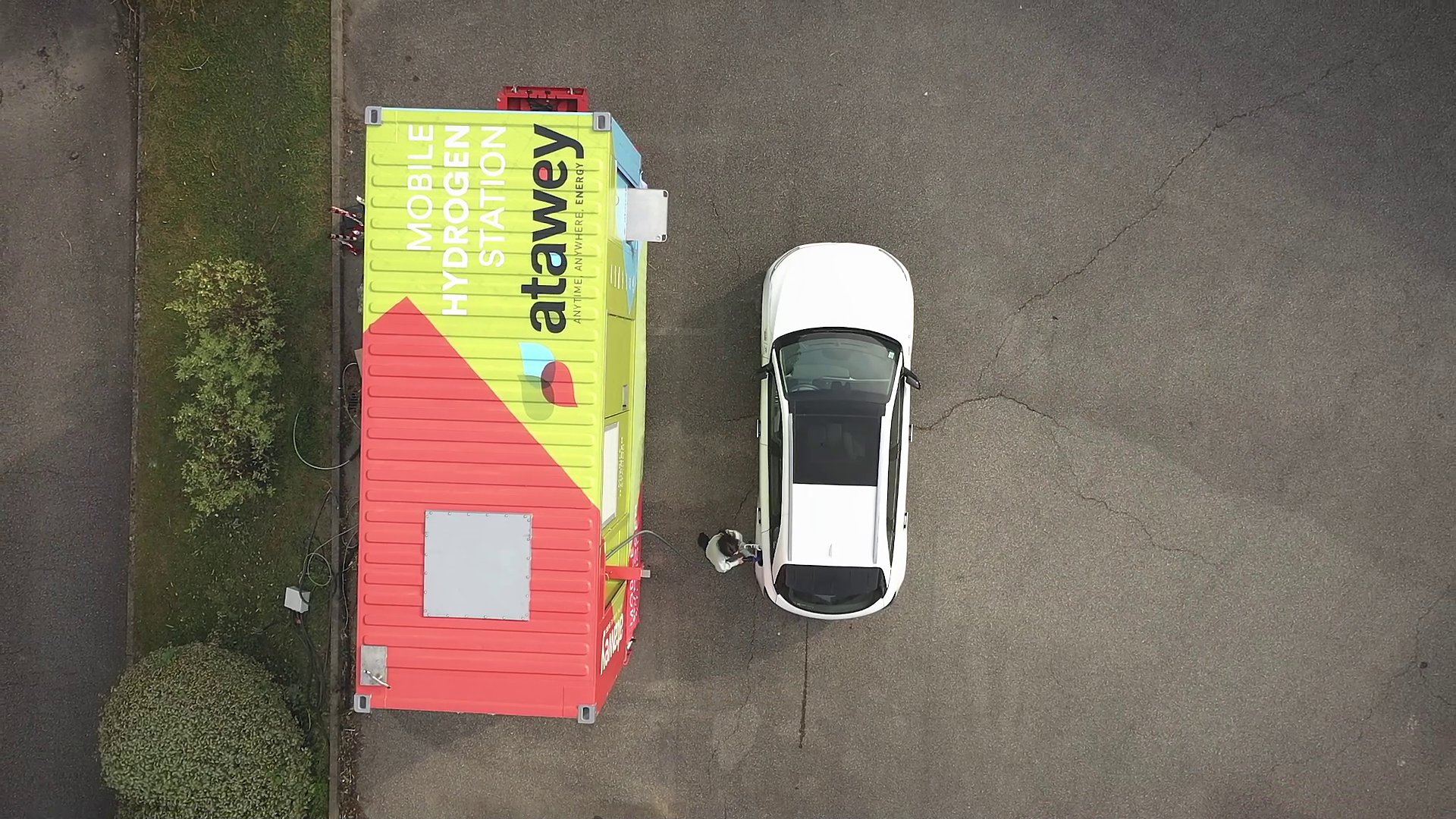 40 à 150kg/day
The delivery capacity changes according to the type of H2 source, vehicle and delivery schedule.
Distribution 350 bar uncooled
For refueling heavy or light vehicles, according to CEP and SAEJ protocols
Weekly, monthly or yearly, to adapt to your project's duration.
A choice of supply: by connecting frames & tube trailers or by direct filling at a fixed hydrogen station
Are you looking for information on our different product lines? Want to learn more about how we work?