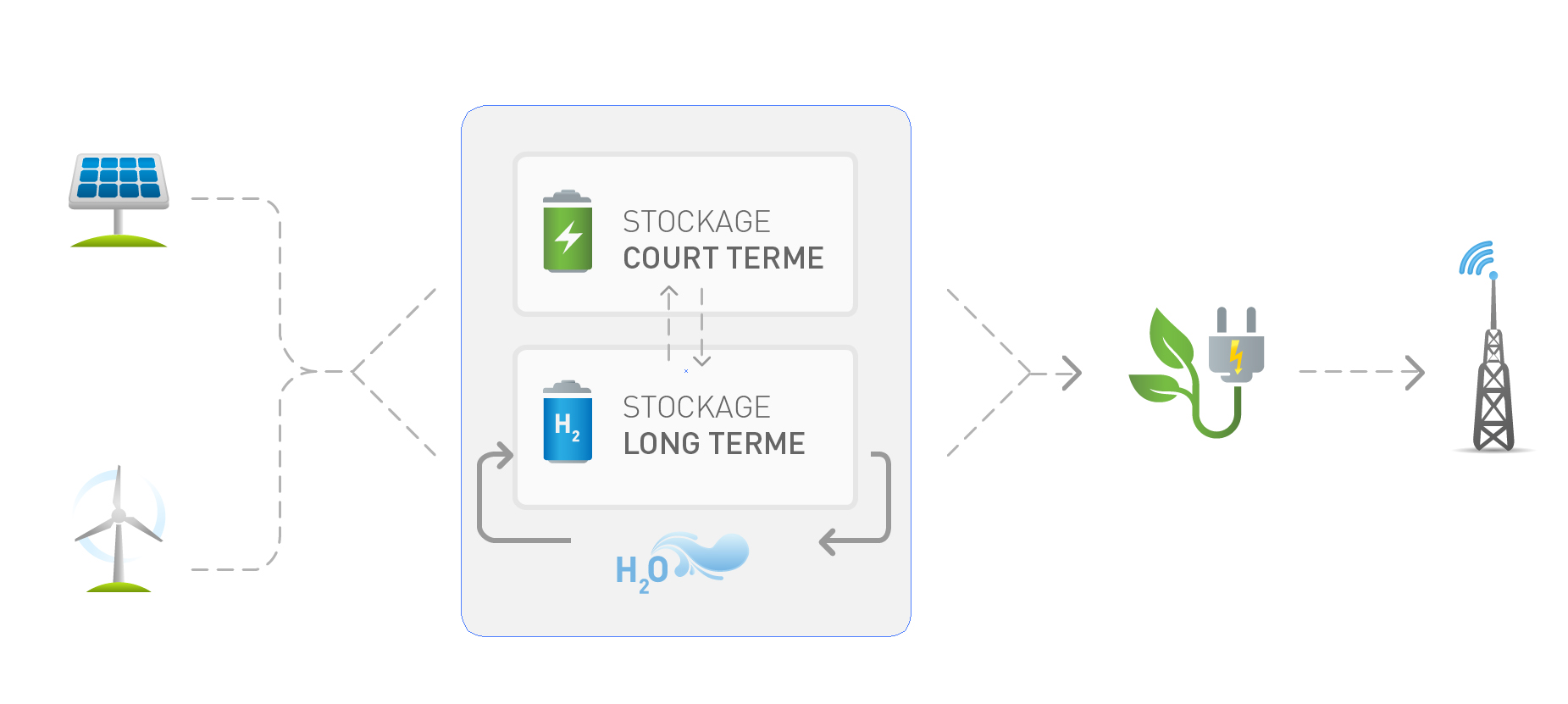 Press Release
ATAWEY, AIR LIQUIDE and ARELIS join forces to launch THEMIS, an innovative energy autonomy solutions project supported by ADEME and answering the TITEC call for projects dedicated to hydrogen and fuel cell technologies.
A project with renowned partners
This project concerns TV and telecommunication diffusions on isolated sites and aims at demonstrating and evaluating how ATAWEY's system works and performs in real conditions.
As originator and coordinator of this project, ATAWEY will be able to assess its innovation and test it in optimal conditions, with the contribution of AIR LIQUIDE and ARELIS who will bring their expertise and knowledge to the project. This collaborative project approved by the energy cluster Tenerrdis is financed by both ADEME and the Rhône-Alpes Region as part of the INNOV'R® programme.
Collaborative relations for the success of the project
This partnership comes within the framework of recent debates in the energy industry regarding the energy transition and echoes the words of French Industrial Minister, Arnaud Montebourg who said that France must become "a European Champion of the hydrogen industry".
THEMIS's projected start date is September 2014. This partnership between start-up, industrial groups and institutional organisations highlights the collaborative process in the hydrogen-energy industry to provide solutions to today's and tomorrow's energy issues.
To learn more, download the press release available just below
ftp/telechargements/lancement-de-themis-gb-feb-20-2.pdf