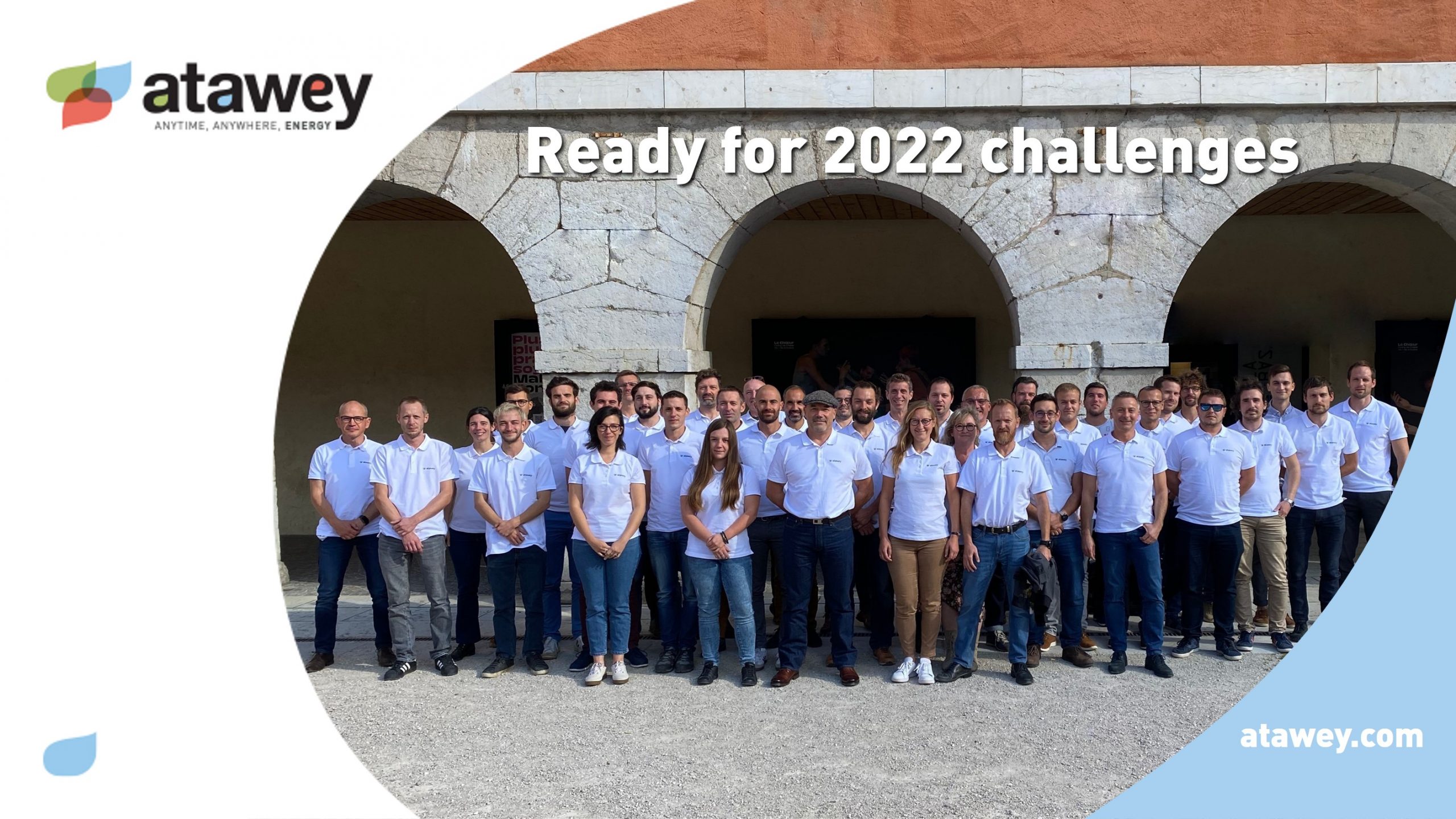 2022 – a year full of hydrogen promises
2021 was a decisive year for hydrogen mobility. Seen as a solution for sustainable enregy, hydrogen is attracting the interest of investors and governments from all Europe. In France, the government revised upwards the hydrogen fundings with an additional €2bn on top of the initial €7bn enveloppe. Barbara Pompili, the Minister for Ecological Transition, has also declared "It's a huge boost, with a simple objective, to build a French carbon-free hydrogen sector, of international scope, with 6 million tonnes of CO2 emissions saved in 2030".
Tthe latest IRENA report from january 2022 (International Renewable Energy Agency) estimated that hydrogen, which currently represents 0.1% of the energy consumed in the world, would represent 12% by 2050. This significant progress is due to the ambition of major industrial players willing to accelerate their energy transition.
For Atawey, 2022 will be the year of achievements. The Moûtiers station, initiated last October, will fully take up its duties this year in order to supply the city's fleet of professional vehicles. An energy shift taken by the Mayor of Moûtiers, Fabrice Pannekoucke, in order to decarbonize the valley. The capacity of this new hydrogen station will eventually supply 200 kg/d, i.e. 5 times the capacity of the Chambéry station.
This year, Atawey will also deliver the first mobile stations. Intended for vehicle tests and demonstrations, they will also serve as temporary stations for ecosystems willing to have a permanent station. They will be available from April and are on pre-order today.
Thanks to the growth of hydrogen mobility and the development of new products and services, Atawey is once again strengthening its teams this year. As a reminder, Atawey has gone from 28 to 40 employees in 2021, with the ambition of reaching 60 employees by the end of 2022. With a particular strengthening of the sales team for the European market.
As the leader in green hydrogen stations in France, the company has strong targets in Europe. Atawey meets the needs and requirements of each company, with a solution adapted to its energy transition problem. Each project is unique, with its specificities and constraints. The teams are indeed trained to support hydrogen projects over the long term and drive them to succeed!