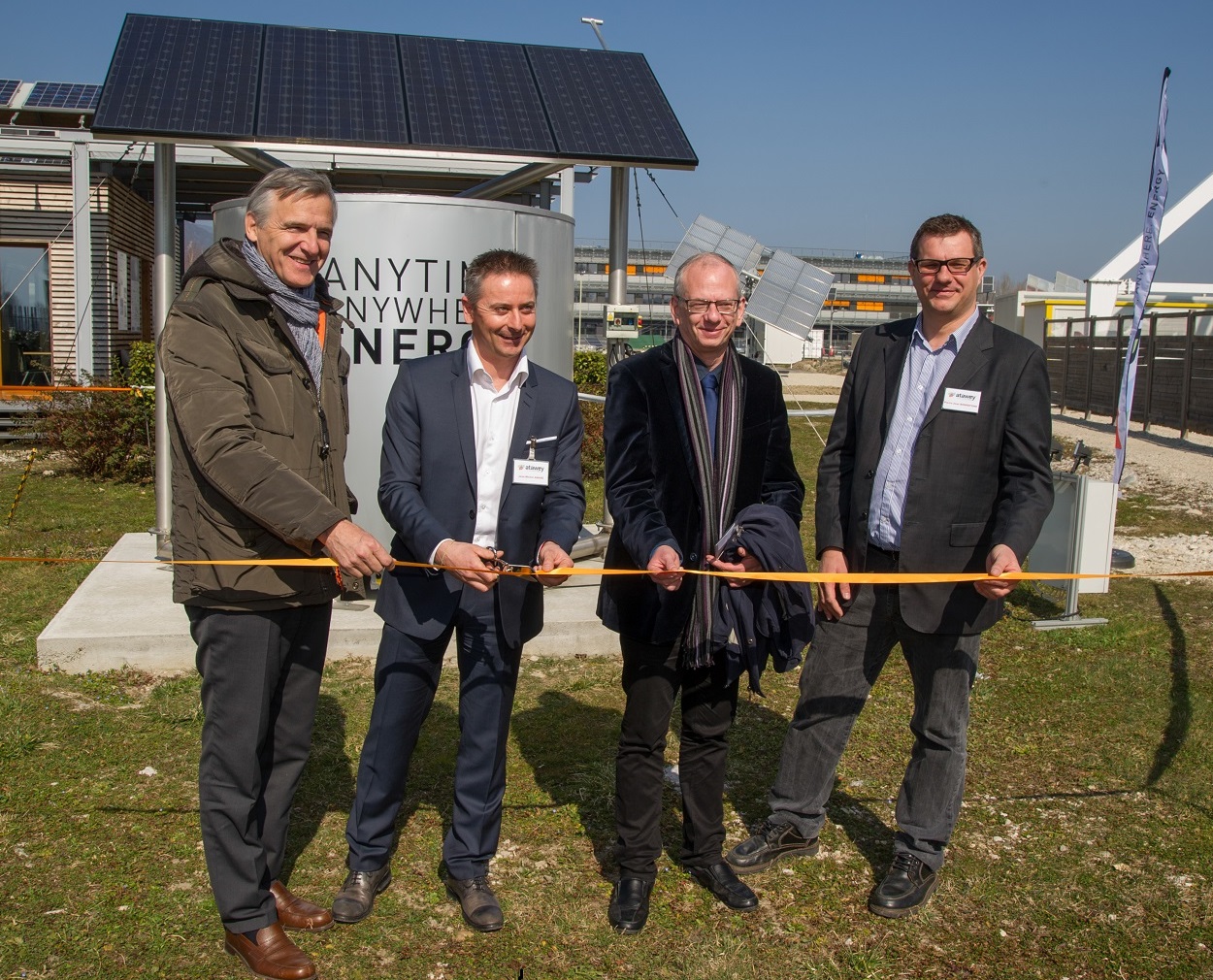 Highlight for ATAWEY which launches its energy autonomy system MYE1 at INES
In the presence of Dominique Dord, deputy of Savoie, of majors sector players in energy and of many guests, Atawey launches officially the MYE1 system, dedicated to energy autonomy in remote sites.
After months of tests, in close cooperation with teams the CEA and INES teams, Atawey presents MYE1 : its energy autonomy solution for "Premium" isolated housing. Its location on the Incas* area at INES, has allowed Atawey to proceed to all necessary tests. The company is currently in discussions for settings up in France and abroad (industrial applications, mountain shelters, islands).
Jean-Michel Amaré thanked the institutions and the partners who trusted Atawey since its creation. He said that the company is a proof that French startups benefit from favorable support for their development.
*Incas : Instrumentation des Nouvelles Constructions d'Architectures Solaire