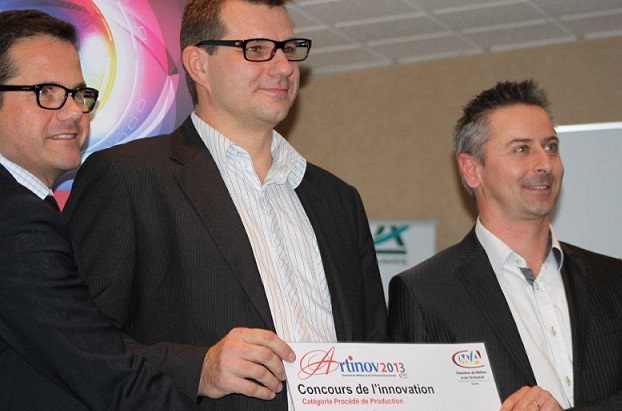 2013 ARTINOV Trophy
ATAWEY receives the 2013 ARTINOV prize in the "production process" category of the innovation awards by the Savoie and Haute-Savoie Chambers of Trade. A contest that aims to reward both innovation and business development projects.
twenty years of innovations selected by professionals
Founded twenty years ago by the Ain Chamber of Trades, ARTINOV was taken over by Haute-Savoie and Savoie in 2000 and 2002. The aim of the initiative is to promote innovation and technological change in artisanal businesses.
The jury includes representatives of the Haute-Savoie Chamber of Trades, the Haute-Savoie General Council and the Rhône Alpes ARDI (Regional Agency for Development and Innovation) together with delegates from the NIIP (National Institute of Intellectual Property Rights) and OSEO Innovation.
ARTINOV not only promotes the integration of a new technology into an organisation but also covers other criteria such as the technical, commercial and financial realism of the business plan. The competition also assesses the company manager's ability to implement an economic development strategy .
A challenge organised at département then regional level, focused on innovation, ARTINOV categories are as diverse as the trades and products or processes of production and high technology.